One of our primary responsibilities as teachers is to help our students learn. It is difficult for learning to take place in a chaotic environment. We are challenged daily to maintain a positive and productive classroom. On any given day, this can be a challenge. In our attempts to face this challenge, we find ourselves making some common classroom behavior management mistakes.
Here is a list of common classroom behavior management mistakes we make and how we can fix them.
#1 Defining Misbehavior by How It Looks
The Problem:
We often define misbehavior by how it looks (e.g., calling out, hitting, getting out of seat). Defining misbehavior by how it looks does not give us a complete picture of the behavior and why it occurred. If we do not have the complete picture, it will not help much in our behavior-change efforts. For example, a common classroom challenge is a child who is off task. Let's say you have two children who are consistently off task. These two children may or may not be off task for the same reason. If they are off task for different reasons, our approaches towards each of them need to be different. Just because two behaviors look the same, doesn't mean they are the same.
The Fix:
Define misbehavior by its function. What is causing the student to be off task. Aside from an organic reason such as hyperactivity, children usually misbehave for one of these two reasons: (1) to get something such as attention from another student or the teacher or (2) to avoid something (e.g., school work, teacher demands). For the attention-seeking student, we could ignore their off-task behavior and only give them attention when they are behaving appropriately. For the academically frustrated student, a change in their assignment such as fewer problems to solve, clearer directions, or simply more one-on-one help could eliminate the off-task behavior.
#2 Asking, "Why did you do that?"
The Problem:
It is not a good idea to ask children this question because many times, they do not know why they misbehaved. Another reason is also because more likely than not, we will not like their answer. For example, during a lesson a student is playing around at his desk, not paying attention. You ask the student "Why are you doing that? You are supposed to be paying attention to this lesson right now." The student will likely answer something along the lines that the lesson is boring. From that, we'll go onto explain all the reasons why he needs to quit playing around and pay attention. This will not get to the root of the problem.
The Fix:
Instead, assess the behavior directly to determine its function. To determine a behaviors function, we need to study what is happening in the classroom before and after it occurs. This is called a functional assessment. To do this, we can use an ABC chart (Antecedent-Behavior-Chart). View an example
here
. This will give us a more complete picture of the misbehavior by including the environmental antecedents and consequences in its description. Once we determine why the misbehavior occurred, we can teach and reinforce an appropriate replacement behavior that serves the same function as the misbehavior. For example, if a student's functional assessment reveals that she teases her friends at recces because it is the only time she can get their attention, we need to teach her appropriate methods to get her peers attention such as sharing or asking to be invited to join a game. A functional assessment may reveal that we need to change our teaching method.
#3 When an Approach Isn't Working, Try Harder
The Problem:
When a management approach isn't working, our first tendency is to try harder. We make disapproving statements, increase negative consequences, or remove more privileges. This does not do anything to teach appropriate behavior. Instead, it increases negativity and impairs student-teacher relationships.
The Fix:
Try another way. One way could be with proximity control. Instead of reprimanding a student, walk in their direction, make eye contact, and provide a nonverbal cue to get on task. This helps to promote teacher respect. Also, instead of increasing negative consequences, we should increase the frequency of praise for appropriate student behavior. There has been a lot of talk lately about why behavior charts don't work. The main reason is because it focuses on negative behavior. Instead, use the same thing but instead of focusing on negative behavior, focus on positive behavior.
#4 Violating the Principles of Good Classroom Rules
The Problem:
Too often, rules are reviewed briefly at the beginning of the year and then attended to minimally. When this is the case, they have little to no effect on student behavior.
The Fix:
Simply follow the guidelines for classroom rules. When followed, they can create more orderly and productive classrooms that teach appropriate social skills along with academic curriculum. On the contrary, too many classroom rules can make it difficult to comply and for teachers to enforce. To be more effective, 4 to 6 rules that govern most classroom situations should do just fine.
#5 Treating ALL Motivational Misbehaviors as "Won't Dos"
The Problem:
Sometimes student's behavioral issues are due to lack of motivation (won't do). In these cases, we'd need to get to the root of the problem as stated in #2. However, it is common that the misbehavior may be occurring due to lack of appropriate skills. It is in the nature of a child to be more motivated when they are more confident in a skill. When they lack the skill or knowledge needed for the skill, they feel incompetent and become unmotivated (can't do).
The Fix:
Do not treat all motivational issues as a "won't do." Each child is unique and it is our job as teachers to understand that each child in the classroom is different. When there is a motivational issue in the classroom, we need to determine if it is in fact due to lack of motivation (won't do) or if it due to lack of skills and knowledge (can't do). Only then will we be able to create a plan of action that is appropriate for the student.
#6 Lack of Planning for Transitional Time
The Problem:
When planning our teaching day, planning for transitions often get overlooked. Without proper planning, transitioning from one subject to another can be the most frustrating time of the day. Transitional periods in the classroom seem to be an open invitation for misbehavior's to occur. Why? Because children need consistency. Often times the children are not ready for the transition and when they have been working on one subject, the transition time is seen as "free time." Likewise, our attention is usually diverted away from students during this time.
The Fix:
Appropriately plan for transition time. When transitions are done quickly and quietly, it allows lessons to start on time and can set a positive tone for the lesson. Unplanned or poorly executed transitions can waste time and cause negative student-teacher interactions. Transition problems can be reduced significantly by following a few practical procedures. First, be consistent. The same rules should apply for every transition (quietly put materials away, keep hands and feet to yourself etc.). Second, teach the rules to the students and frequently review them. The best time to review them is when you are approaching the transition. Another idea could be to post the transition rules and have a student read them to the class during a transition. Third, we should consistently provide readiness signals upon an approaching transition. We can do this by letting students know that they have 5 minutes remaining before the next activity so they know to begin finishing up the task at hand. Lastly, we should not move on with the transition before everyone has followed all of the previous steps.
#7 Ignoring All or Nothing at All
The Problem:
Ignoring misbehavior's can be a valuable tool when used with behavior-building strategies. However, it is often difficult to determine which behaviors to ignore and which behaviors need our attention.
The Fix:
Ignore wisely and use your child development knowledge. Not all behaviors should be ignored. We should only ignore the behaviors motivated for our attention. Ignoring these attention-seeking behaviors can be a powerful tool in the classroom and behavior management. However, not all misbehavior's should be ignored. We should not ignore when students engage in extreme or dangerous behaviors, when the misbehavior is not attention seeking (when it's due to lack of knowledge or skill), and when there are concerns for observational learning of misbehaviors.
#8 Time-Outs
The Problem:
Where do I start? Time-outs are quickly becoming a disciplinary action of the past, or they need to be, and here's why: time-outs make children angrier, it isolates them, and they will not learn from it. Children's brains are not yet developed enough for them to be able to express matter-of-factly why they are misbehaving, so they act out. Teaching children how to pause and reflect is essential for building the functions that enable them to reduce impulses, organize thoughts, and plan their actions carefully.
The Fix:
Calm their emotions. Science shows us that focusing on a child's emotional needs is the most effective approach to changing their behavior. When we meet their needs, they can calm down and regain control allowing them to be more receptive to what we say. Try a "time-in." This is a more positive approach that will not make them feel isolated. Create a cozy "calm-zone" in the classroom with books where the student can go read for a few minutes while they calm down. Another variation to prevent the student from feeling isolated would be to have another student join them where they can quietly read together. They may miss out on a few minutes of instruction time but that can always been made up. Try not to let that deter you from what is right for the child. You could always communicate to the parents that they child had to spend some time in the calm zone today and give them make-up to take home. Don't forget to reward the student for calming down and if you have a buddy with them, reward them for helping out. Remember, it should be about positive reinforcement, not negative.
#9 Inconsistent Expectations and Consequences
The Problem:
Students are often given mixed signals as to what is expected and what will happen if they do not meet these expectations. This could cause frustration and confusion and could maintain misbehaviors. We will likely find ourselves constantly reminding and threatening, which, in turn, enhances our frustration.
The Fix:
Have clear expectations that are enforced daily. This will help to build routines and minimize the potential for problems. Expectations are pointless if they are not backed up with positive reinforcement. A simple praise for their compliance could make a world of difference.
#10 Viewing Ourselves as the Only Classroom Manager
The Problem:
Larger class sizes and vast diversities in student backgrounds can make it more difficult to manage a classroom. Collaborating with others takes time and a lot of effort to build a rapport and come to a consensus on behavior changing priorities and strategies. It is tempting to attempt to manage everything on your own but doing so will make us more likely to burn out and be an ineffective manager of the classroom.
The Fix:
Include students, parents and others in management efforts. We can have students self-monitor their behaviors by asking them to reflect on their behaviors for the day. Include parents by being in constant communication with them one way or another. In most cases, parents have the same goal as teachers: for their students to be successful. When collaboration with parents takes place, the student is reminded of appropriate behavior in the classroom outside of school which could be more effective during school. It is always a good idea to collaborate with fellow teachers as well. Insights from others in similar situations and who have similar experiences can be a valuable asset.
#11 Missing the Link Between Instruction and Behavior
The Problem:
At times, there is a direct link between our lessons and student misbehavior. If a student is not challenged enough they become bored. If a lesson is too difficult for a student, they lose self-confidence. Both situations result in behavioral issues and lack of learning.
The Fix:
The first line of defense in managing student behavior is effective instruction. By implementing child development theorist Lev Vygotsky's Zone of Proximal Development and Scaffolding, we can effectively manage behavioral issues due to developmentally inappropriate instruction. Vygotsky's Zone of Proximal Development refers to the zone in which children learn at their highest capacity for their age or development. Scaffolding is something that is widely used in classrooms today. It refers to the practice of teaching just beyond the child's current abilities. So we want to keep our lessons at an appropriate level for their current stage of development but they also need to be just challenging enough for them to learn and move onto the next lesson. We need to be able to work more with students who may be falling behind the rest of the class. This includes extra work for us but we want our students to successfully gain the knowledge they need for the next grade level. No one ever said teaching is easy!
#12 Taking Student Behavior Too Personally
The Problem:
When students misbehave it can feel like a personal attack. When we take their behavior personally, we can lose our objectivity and look for quick management fixes that rarely work. This causes us to become emotionally upset, which takes time and energy away from teaching.
The Fix:
Do not take student misbehavior personally because it is not personal. Instead, we need to understand that this is bound to happen in diverse classrooms and it is by no fault of our own -- even if the approach to fix it doesn't work the first time. Gather your composure and work with it on a professional level. Have realistic expectations for improvement in behavior and know that there are no quick fixes with lasting effects. Most importantly, as for assistance when it is needed.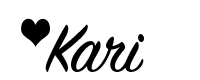 Citations
Patricia M. Barbetta, Kathleen Leong Norona, David F. Bicard. (2005) Preventing School Failure. Volume 49 Article 3. Pages 11-18.
Daniel J. Siegel, M.D., Tina Payne Bryson, PH.D. (2014) The Trouble With Time-Outs. Retrieved from Scholastic.com/parentandchild